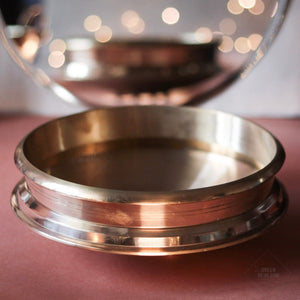 Size- 11 inch Urali
Slight variations in colours and textures are inevitable and must not be perceived as a flaw.
How to detect purity of Kansa/Bronze?


To test the purity of the metal, it should make a resonating sound similar to chimes that generate spiritual vibrations like the ones used in temples. Pure kansa is easy to maintain since it does not tarnish like copper or brass as it is corrosion resistant. However, it will lose its richness if exposed to air and moisture for a prolonged duration.
 Our products are  handmade so slight variation from the images are expected.